Archive for
June, 2011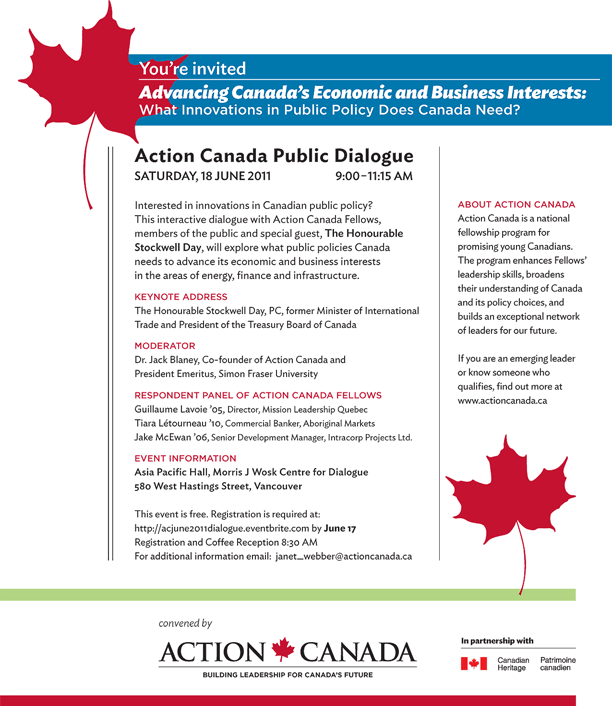 This is the kind of event at the Wosk Centre for Dialogue that brings together some of Canada's most active minds with an opportunity for the general public to participate.  
All you need to do is register here.
A few seats left to at the SFU City reservation site here.
MICHAEL GELLER – FORTY YEARS ON 
May 2010 marks the 40th Anniversary of Michael Geller's graduation from the University of Toronto School of Architecture — and the beginning of an active career in architecture, planning, real estate development, and community life.
Michael Geller has had a coast-to-coast career in both public and private sectors, involving ground-breaking projects in Vancouver from False Creek South to UniverCity.
Join him for a four-decade retrospective of his work.